An anti-abortion monument approved by Tennessee legislators in 2018 has, after five years, received precisely zero donations — not even, it seems, from the Republican state representative who sponsored the bill.
The law calls for private funds to be raised to erect a monument at the state Capitol "in memory of the victims of abortion." As no such funds have been raised, the monument remains unbuilt.
A spokesperson for the Tennessee Finance & Administration Department confirmed that the fund has yet to receive any contributions, according to a Wednesday report by Quartz.
The bill, championed by former Republican state Rep. Jerry Sexton, passed the Tennessee House on a 63-15 vote in April 2018. Sexton is also known for his three failed attempts to make the Bible the official state book.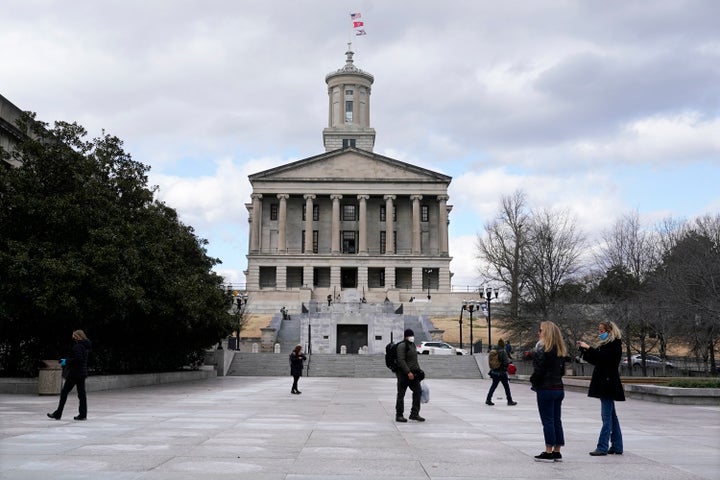 HuffPost's attempts to contact Sexton via email and his campaign website were unsuccessful.
The clear lack of enthusiasm in Tennessee for the monument hasn't dissuaded other states from following suit.
Arkansas Gov. Sarah Huckabee Sanders (R) earlier this month signed a similar bill into law, seeking the construction of a "monument to the unborn" on state Capitol grounds.
The Arkansas proposal passed the majority-GOP House on a 60-19 vote, with two Republicans voting against it.
State Rep. Jeremiah Moore, one of the Republicans who voted no, told The Associated Press that the monument would effectively be a "poke in the eye to all those who do not share our beliefs."
Popular in the Community