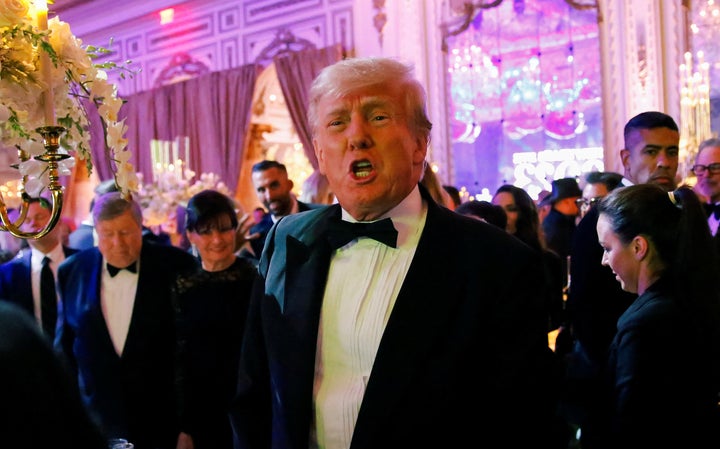 Former President Donald Trump ignored a question about the Jan. 6, 2021, attack on the Capitol and boasted of his "fantastic" poll numbers at his New Year's Eve party at his Mar-a-Lago resort.
Most embarrassing for Trump was that he offered a "media availability" at Mar-a-Lago and not a single cable news outlet (including right-wing Newsmax) covered it, reported Raw Story.
Fringe conservative media outlet Right Side Broadcasting Network posted a video of Trump speaking for just minutes to what sounded like a very few reporters outside. He slammed the FBI, called for a "strong border," and opposed any help for Ukraine against Russia's invasion there.
He "walked away from a question about how this week's second anniversary of the Jan. 6 violence and alleged coup attempt at the U.S. Capitol should be observed," reported The Palm Beach Post. He also ignored queries about whether he supports an abortion ban and about Florida Gov. Ron DeSantis' call for an investigation into COVID-19 vaccines.
Trump turned his greeting to his worshipful Mar-a-Lago members inside the venue into a political speech as he bashed inflation and the "raging" war in Ukraine. He also took a not-too-veiled dig at Transportation Secretary Pete Buttigieg for failing to get more flights off the ground from private company Southwest Airlines in recent weeks.
He has been surprised by how little play his comments garner in the news, according to aides. In early 2021, Trump reportedly asked advisers if he could summon a press pool like the one at the White House for a Mar-a-Lago event.
"We had to explain to him that he didn't have a group standing around waiting for him anymore," a former aide told the Post. "The networks don't carry his rallies. He doesn't get interviews anymore. He can't stand under the wing of Air Force One and gaggle [with reporters] for an hour."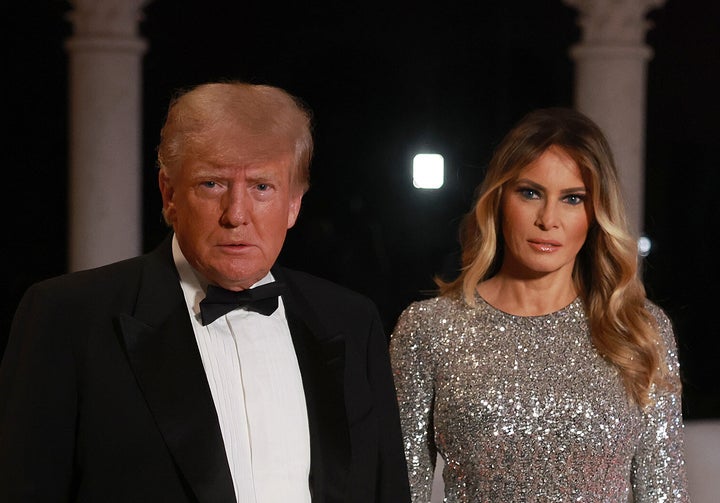 Popular in the Community