Conservatives are having a kitten over Cracker Barrel's embrace of Pride Month and diversity, equity and inclusion initiatives.
One conservative group declared that "Cracker Barrel has fallen" because of the company's fairly conventional nod to inclusion and diversity:
Right-wingers were also triggered by an image the company posted on its social media channels showing its porch full of rocking chairs, with one featuring a rainbow pattern in the slats: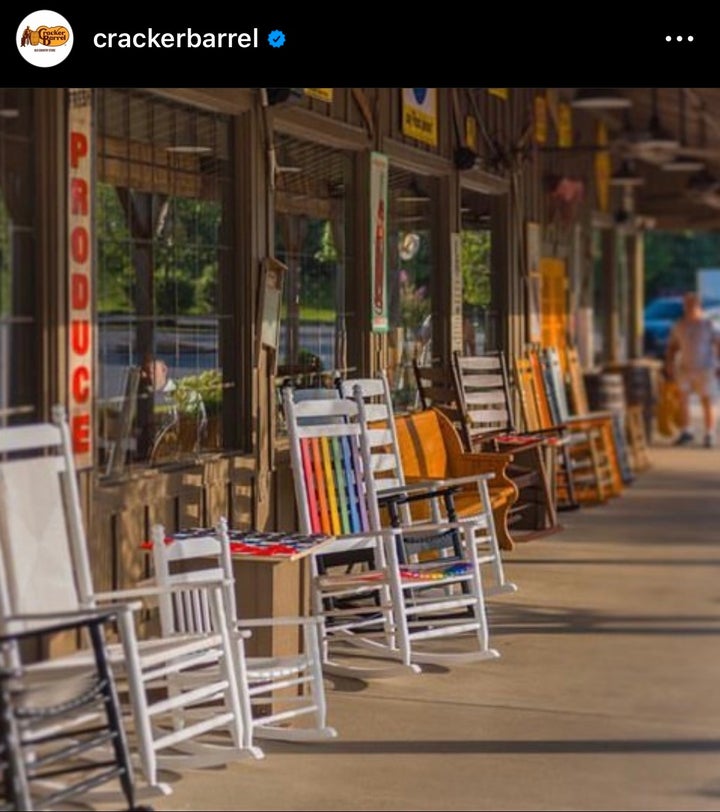 "We are excited to celebrate Pride Month with our employees and guests. Everyone is always welcome at our table," the company wrote.
Cracker Barrel did not always welcome everyone at its table, or at least within its employment ranks. The company notoriously banned LGBTQ people from working in its restaurants and fired employees it learned were gay. Those transphobic policies were reversed in 1991.
Right-wingers aren't happy with those changes, but plenty of people are thrilled ― and many comments on Facebook are celebrating the company.
"We want everyone to feel welcome at our table, and that will never change," the company said in response to one.
"We truly value what everyone brings to the table and couldn't be happier to read your kind words," it wrote to another.
The right's latest meltdown led to big laughs on Twitter ― and caused Cracker Barrel to trend:
Popular in the Community