BASTROP, Texas ― Farmer Steve Hipe is concerned about what will happen to his landscape tree nursery if Elon Musk's infrastructure company gets its way.
Musk's Boring Company plans to discharge up to 142,000 gallons of wastewater into the Colorado River and across an on-site spray field each day, and dozens of the controversial billionaire's new neighbors raised concerns at a packed public comment hearing Tuesday night.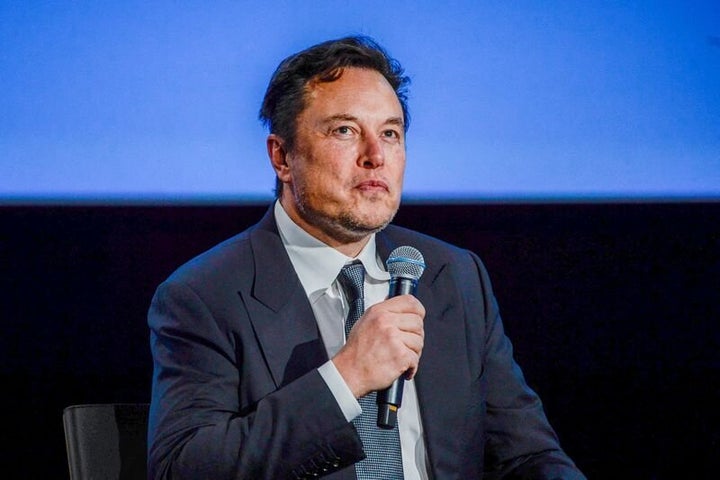 "Am I going to be able to use pond water and not kill my trees?" Hipe asked the Boring Company's environmental consultant. "We're not a big company like y'all. We're a family-owned farm."
Several wondered why a company owned by a self-styled environmental champion wouldn't find a way to recycle wastewater, rather than dumping it into the Colorado. (The Colorado River in Texas is different from the longer Colorado that flows through other Western states.)
Many, including Bastrop Mayor Connie Schroeder, wanted Musk's companies to pipe wastewater into the public system, rather than dumping it themselves.
Some people at the hearing, however, felt like letting the Boring Company control its wastewater was a reasonable price for the city to host an A-list corporation. The Boring Company aims to build zero-emissions tunnels for electric vehicles to take pressure off city transportation systems, though it has only completed one such venture so far.
"Where there's people, there's going to be wastewater," said Ron Whipple, treasurer for the Bastrop County Water Control and Improvement District. "We can't stop progress."
It's common for large companies or housing developments to generate wastewater, treat it, and then dump it into local creeks and rivers.
The Boring Company's permit application, first filed by Gapped Bass LLC on its behalf in July 2022, would authorize the company to build its own wastewater treatment facility for the restrooms, break rooms and on-site bistro at the company town Musk is building in Bastrop. The permit would allow Boring to spray wastewater into fields as well as discarding it into the river.
The discharge rate of 142,000 gallons per day is not very high by local standards. The city itself discharges around 5 million gallons per day into the river, state environmental officials told the crowd at Tuesday's hearing. A single wastewater treatment facility in Austin, 30 miles upstream of Bastrop, is authorized to discharge some 75 million gallons per day.
Still, most viewed Musk's Boring Company with suspicion, given its record of brash moves and seeming disinterest in following local permitting regulations.
It's an awkward position for many in the laid-back central Texas town, which sports a distinct libertarian streak that seems like it would dovetail with Musk's eco-capitalist mindset. SpaceX's Starlink program, which connects rural areas to broadband internet service using low-orbit satellites, serves hundreds of households in the area. Many of the magnate's new critics were self-professed fans before he set up shop in their town.
"I like Elon Musk," resident Sean Hensley told HuffPost — before asking state environmental officials to reject the Boring Company's wastewater permit "unless Elon Musk and his kids are going to come swim in the Colorado River every day."
Since establishing itself in Bastrop two years ago, the Boring Company has violated permitting requirements for its septic system and stormwater drainage, according to Bloomberg News. It built a driveway too close to a major road after the state Department of Transportation rejected its request, then asked for permission to keep the driveway where it was.
Thanks to that string of violations and seeming disregard for regulation, many are now wondering whether a small town like Bastrop has the power to ensure that multibillion-dollar corporations like the Boring Company will play by the rules.
"Texans want business. Texans want to be friendly. But they also want you to be friendly," said Bastrop farmer David Barrow. "There's no reason that rich people should come in and do whatever they want to do and then ask forgiveness. Everyone else gets permits and goes through the system."
Chap Ambrose, a Bastrop resident who lives across the street from the Boring Company's primary construction site, said he plans to challenge the permit with state environmental authorities.
"This wastewater permit is a big deal," Ambrose said. "I just don't trust this company to build public infrastructure based on what I see."
The Boring Company did not send leadership officials to the meeting to speak on its behalf. Instead, the crowd heard from Rajiv Patel, the environmental consultant who filed the permits on behalf of Gapped Bass, one of several limited liability companies that Musk's companies have used to buy land in the area.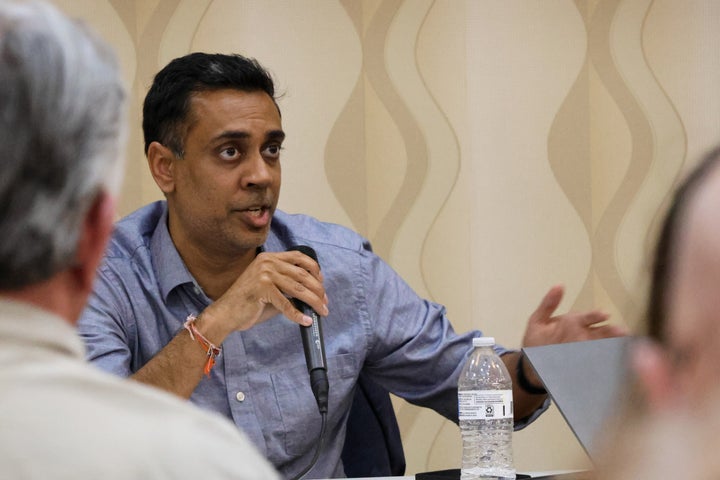 Patel tried to calm neighbors' concerns, saying that 97% of the wastewater would come from residential use, even though the Boring Company applied for a hybrid permit that includes industrial discharge. He said the little bit of industrial wastewater the site would generate would come not from tunneling, as many residents suspected, but from using jet streams to cut metal.
The company only wants the permit because no infrastructure exists to deal with wastewater on the Boring Company's rural site, Patel said. Eventually, he said, the Boring Company plans to pipe wastewater into the public system and hand the treatment plant over to local authorities.
"The plan we're going to be talking about today is a step on the road map," Patel said, noting that the company plans to hire several hundred engineers. "We're hoping this permit will enable us to start hiring in the near future."
But Patel surprised the crowd when he mentioned that the proposed plant would also treat wastewater generated by a SpaceX facility in the area, a previously undisclosed detail.
And at times, Patel's unrelenting optimism appeared to grate on the audience. When one resident asked whether wastewater would affect aquatic wildlife or degrade the river's fishing, Patel argued that more wastewater would improve the local ecosystem.
"From our point of view, the treated water going into the river will add water," Patel said, drawing some derisive laughter. "It will add water to help the wildlife."
Although the Boring Company and SpaceX are both expected to generate wastewater for the proposed plant, the state won't review either of those companies' compliance histories, TCEQ official Sarah Johnson told the crowd. The agency only reviews the history of the applicant, she said ― which in this case is Gapped Bass, a two-year-old company created to buy land for Boring.
TCEQ officials repeatedly declined to specify what penalties Musk's companies might face if they discharge excessive pollutants or overstep the permit's limits. The maximum administrative penalty for water violations is currently set by law at $25,000 per day.
Whipple, the Bastrop County Water Control and Improvement District treasurer, felt confident that state regulators would keep the river safe, saying: "Elon Musk is not known for shoddy work."
"There's a lot of fear," Whipple said. "But it's treated wastewater. People are leaving out the 'treated' part."
CORRECTION: A previous version of this story referred to a SpaceX facility in Austin; the facility is in Bastrop.
Popular in the Community