In the first episode of Season 3 of the Hulu series "The Kardashians," the SKIMS founder is prompted by someone behind the camera to talk about her relationship status formerly being "still in a relationship" with the "Saturday Night Live" alum at the end of Season 2.
"I was? Damn," Kardashian responds. "OK, I'm single. And I'm not ready to mingle. And that's OK."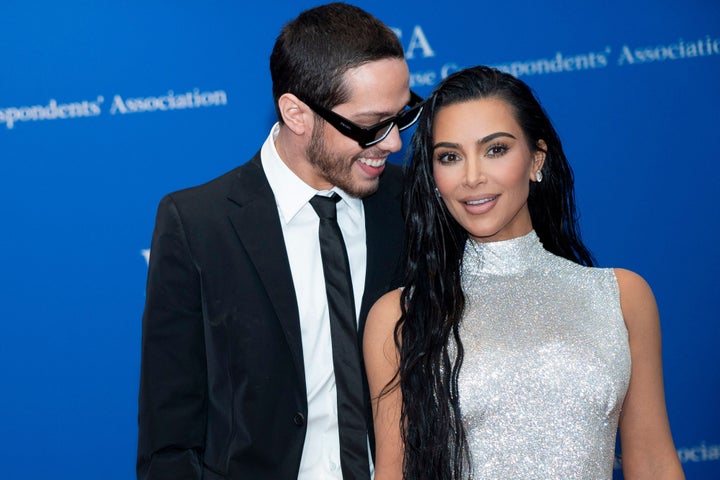 The reality star began dating Davidson in 2021, the same year she split from her husband of six years, West — sparking overt contempt from the rapper. During the course of Kardashian's nine-month relationship with Davidson, West routinely harassed the couple online and even released a disturbing music video in which he decapitates an animated version of the comedian.
So, in short, West's deplorable behavior, and the media attention surrounding it, seemingly made it nearly impossible for Kardashian and Davidson to have a healthy relationship.
During the episode, Scott Disick asked Kardashian how she felt about the split, given it's her first major breakup since her divorce. Without naming Davidson by name, she responded:
"Breakups are just not my thing...I'm proud of myself."
Kardashian continued, "We just had talks and talks. We had been talking about it. So it was both of us just communicating really well about it. It's obviously sad."
Alluding to Davidson's feelings about West, she said, "There was a lot of guilt." But, she added, "He went through a lot because of my relationship."
The 42-year-old reality star, who shares four children with West, added that she prefers long-term relationships to "random hookups" and verbalized why she thinks it'll be so difficult for her to have another serious romance.
"I go back and forth in my feelings sometimes like, 'Uh, who's ever gonna wanna date me?' I have four kids. I'm in my 40s, you know? Like, oh my God, who's gonna wanna deal with the drams?" Kardashian said.
But it seems like she still retains a glimmer of hope.
"But my person will be like, 'Fuck all of that, it's gonna be hard, but we're together, and we're gonna do this,'" Kardashian said. "So I'm just waiting for that person."
Popular in the Community