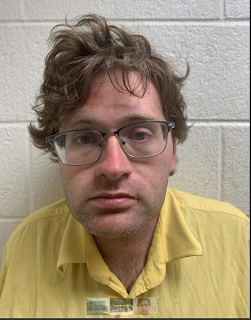 A former Maryland elementary school librarian arrested for spray-painting the word "Groomer" on two other libraries also possessed child pornography, police say.
Nicholas Brown, a library spokesman for Prince George's County, said in June that the LGBTQ community "is a particular target" in the area.
"The library will not waver in its commitment to maintaining welcoming spaces to LGBTQ+ customers and their allies," Brown said at the time.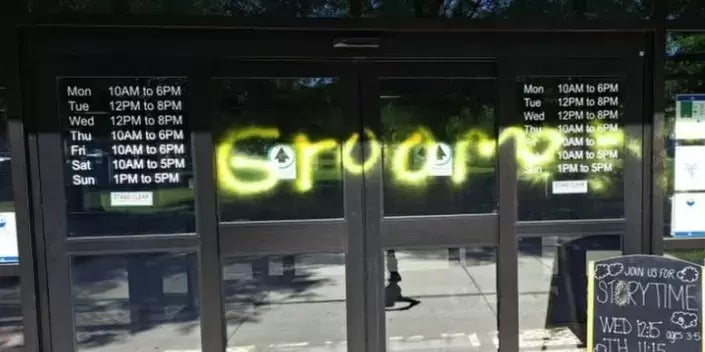 Police searched Sutherland's home at the time and found numerous diapers, children's dolls, and a child-sized doll in Sutherland's bed. Charging documents said Sutherland has no children, nieces or nephews.
Police took a laptop from Sutherland's home, but forensic processing wasn't completed until this January.
Sutherland, who worked as a school librarian at Northview Elementary School in Bowie, allegedly had seven files on his laptop related to child pornography, according to WUSA9.
Sutherland now faces child pornography charges along with hate crime charges and will stand trial later this year.
Popular in the Community