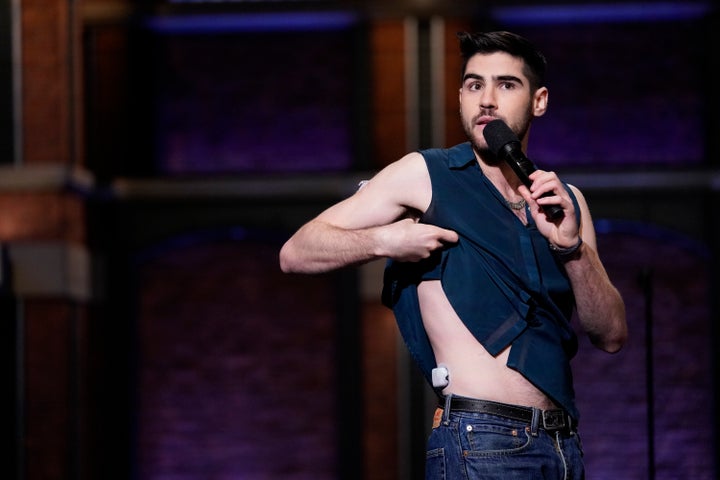 In 2021, Sam Morrison lost his boyfriend, Jonathan, to COVID-19 just four days after Valentine's Day. The New York actor-comedian believes his heartbreak was a factor that led to his own Type 1 diabetes diagnosis ― which his doctor suggested may have been brought on by grief ― shortly thereafter.
Morrison, who describes himself as an "anxious, asthmatic, gay, diabetic Jew," eventually came to the conclusion that his trauma could be the impetus for a creative endeavor. The result is "Sugar Daddy," a one-man, off-Broadway comedy that opened at New York's SoHo Playhouse last month.
Taking the stage every night, Morrison said, is an opportunity to "reframe my relationship with grief and death in general." Along the way, he uses humor to address the stigmas around aging and body image within the LGBTQ community. Oh, and there's an unforgettable anecdote involving oral sex, too.
Watch Sam Morrison's "Late Night with Seth Meyers" appearance below.
The show's title is a double entendre that alludes to the age gap between the 28-year-old Morrison and Jonathan, who was 51 at the time of his death, as well as the glucose monitor he wears to measure his blood sugar.
"This is one of those shows that's just not for everyone," Morrison told HuffPost. "But once I realized it has value for me and for others, any concerns I had about it being too self-indulgent went away. It's been really powerful for me to express my grief with others. I'm going to hopefully grow and learn more about myself from that."
As a young adult, Morrison felt at odds with other gay men in that he was attracted to the "unconventional ideal of [male] beauty" ― or, as he casually proclaims in the show, "fat older men."
"People would want to set me up and I would have to be like: 'No, I'm not attracted to guys who look like me,'" he explained. "I had a lot of shame about the type of men I was attracted to, which is a big reason I didn't come out for a long time. But Jonathan and I didn't let those comments affect us."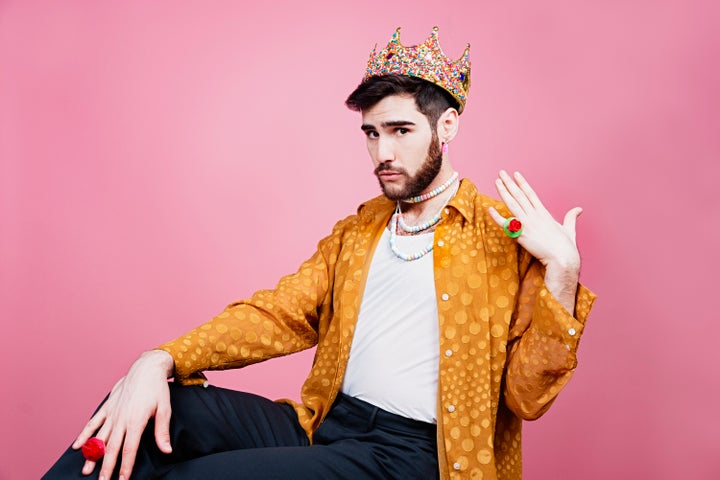 He's also willing to probe the imperfections in his relationship, albeit in a heartfelt way. One of the most hard-hitting moments in "Sugar Daddy" is his recollection of a virtual acting class he took in the early days of the COVID-19 pandemic, shortly after he and Jonathan had relocated to his grandmother's house in New York's Rockland County, about 30 miles north of Manhattan.
After Morrison delivered a prepared monologue over Zoom, he and Jonathan broke into a heated, expletive-laden argument that was inadvertently broadcast to his acting coach and a room full of aspiring thespians. To Morrison's dismay, his coach assumed the fight was part of the monologue, and praised his acting chops in the moment.
"When we're remembering people, we often put on a rose-colored lens," Morrison said. "There are power dynamics in every relationship, and if you're dealing with them in a society that judges you, you're extra-conscious of them. But as long as you and your partner are both conscious of them, of course, find love."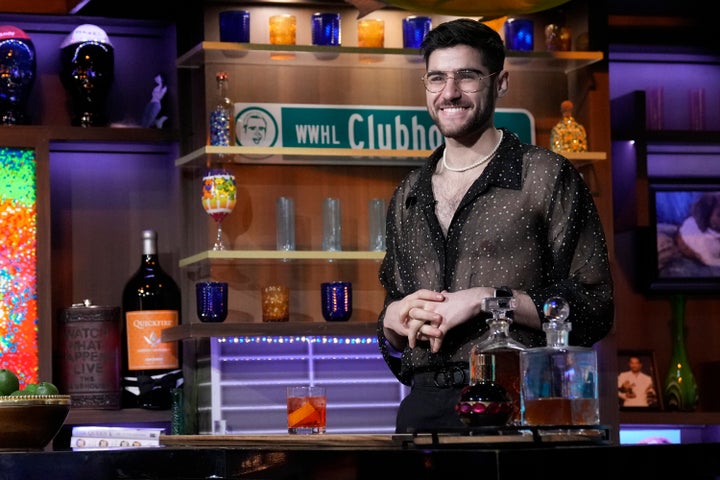 Once "Sugar Daddy" wraps its New York run on Feb. 17, Morrison will begin preparations to open the show in London this spring. Ultimately, he'd like to develop "Sugar Daddy" as a filmed special for a streaming platform, but noted, "I don't know what that looks like. The situation would have to be the right situation."
And those who attend "Sugar Daddy" in the last week of its New York run may be in for a surprise if they catch the show at another venue in the future.
"I love making comedy that's part of a larger narrative, meaningful in some way," Morrison said. "Right now, this feels like my story. I'll keep working on this, workshopping and changing it. But I have plenty of other stories in me ― I think we all do when we dig deep."
"Sugar Daddy" is playing at New York's SoHo Playhouse through Feb. 17.
Popular in the Community