Monday's episode of "The View" descended into major chaos during a confrontational multisegment conversation with Sen. Tim Scott (R-S.C.)
Asked why he "doesn't believe" in the idea of systemic racism, which argues that discrimination is reinforced by the way societies are organized, Scott called the concept "a dangerous, offensive, disgusting message to send to our young people today."
Hostin tried to follow up with another question, but the legislator shut her down almost immediately.
"You had your chance to ask the question," he warned, according to Entertainment Weekly. "I've watched you on the show. You like people to be deferential and respectful, so, I'm going to do the same thing."
At several points, the bickering got so heated that the table missed their cues for commercial breaks.
When Goldberg tried to pause the conversation, Scott told her he was "just getting started."
Appearing visibly upset, he then stood up from the table and told the audience, "I believe all people can see the success that I've had," before settling back into his seat.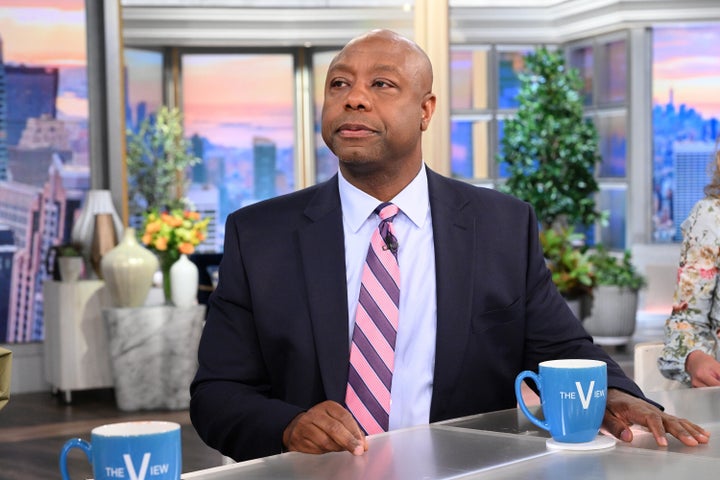 The crowd roared after Scott called DeSantis' dispute with Disney "the right issue as relates to our young kids and what they're being indoctrinated with."
While Goldberg didn't agree, she chastised the audience for being rude.
"Not here. I'm sorry, sir. Do not boo. This is 'The View,'" Goldberg yelled. "We accept we don't have to believe everything people say, but you can't boo people here, please. You cannot do it." Not long after, Scott made his exit.
The senator has been trying to elevate his platform since announcing his 2024 bid for Republican presidential candidate last month.
Popular in the Community