A Mississippi mother is demanding justice after she said a police officer responded to her 11-year-old's 911 call by shooting him in the chest, with her attorney describing his recovery as painful.
"His words to me were: 'Why did he shoot me? What did I do?'" Nakala Murry said at a press conference Monday, recalling son Aderrien's reaction to the gunshot.
Murry said Aderrien had called 911 from their Indianola home at her request after the father of her younger daughter showed up "irate" early Saturday. She said she wanted police there in case things got out of line.
The officer came to the front door with his firearm already drawn and ordered everyone outside, she said. As Aderrien entered the living room on his way to the exit, he was shot once in the chest.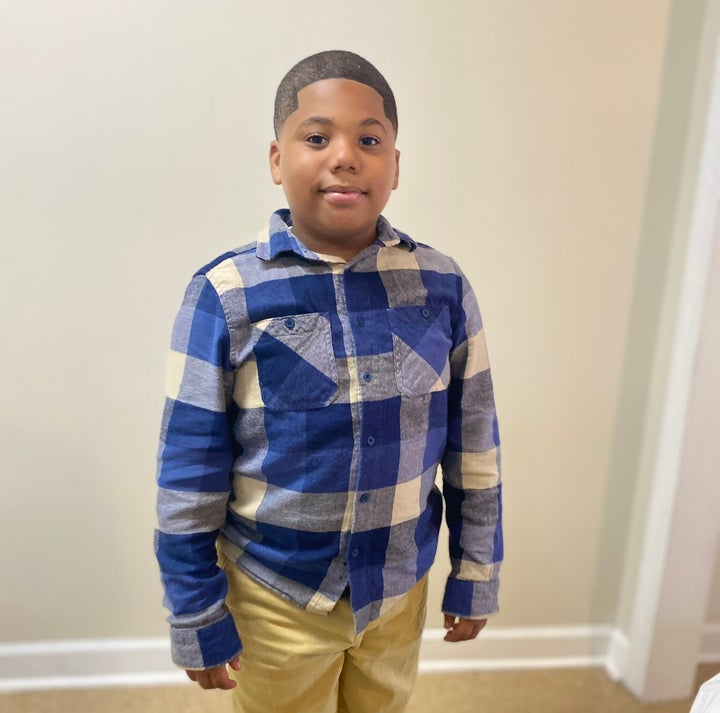 "He ran to me. He was bleeding. I held him," Murry recalled. "He bled out the mouth. Every time I close my eyes, I see it."
Her attorney, Carlos Moore, said at the press conference that the boy suffered a collapsed lung, fractured ribs and a lacerated liver, adding that he "came within an inch of losing his life."
Moore also criticized the policeman and the city, saying, "If he's your best, Indianola, then you can clean house from top to bottom."
The officer was suspended from duty Wednesday amid an investigation. That same day, Aderrien was released from a hospital, according to Moore.
"He's physically still in pain, but he's happy to be alive," the attorney told HuffPost on Thursday, calling for the termination of the officer and the release of police body camera footage. Moore added that next week he plans to file a lawsuit for Murry against the officer, the city and the city's police chief.
"They have protocol. He was trained. He knows what to do," Murry said Monday of the officer. "If you were scared, you're in the wrong field."
Indianola Mayor Ken Featherstone, in a video address Sunday, promised full transparency in the official probe, which he said involves the Mississippi Bureau of Investigation, or MBI.
"We cannot investigate our own, which is why they are here," he said.
The MBI told HuffPost on Thursday that it is continuing to assess the incident and gather evidence for later review by the district attorney's office in Sunflower County, where Indianola is located.
"Upon completing the investigation, agents will share their findings with the Attorney General's Office," said bureau press secretary Bailey Martin. "Due to this being an open and active investigation, no further comment will be made."
The Sunflower County district attorney's office and the Indianola Police Department did not immediately respond to HuffPost's requests for comment.
Support HuffPost
The Stakes Have Never Been Higher
Related
Popular in the Community