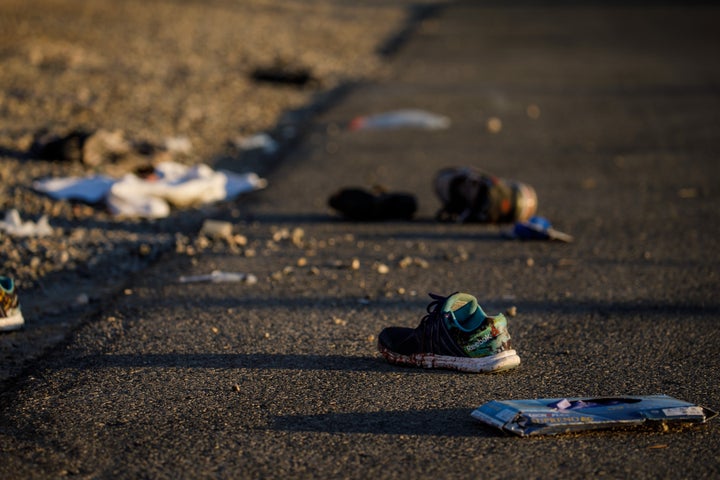 Our 20-year-old son, a junior at the University of Kansas, called us Sunday morning, Oct. 1, to tell us he was safe.
We were clueless. Unknown to us, there had been a shooting at 1:40 a.m. in Lawrence, 30 miles to the east of our hometown of Topeka, killing two young men and a young woman, Leah Brown. According to an article in the Kansas City Star, the 22-year-old Brown had been encouraged by her mother to go to the college town instead of the Kansas City night spot of Westport, because she thought her daughter would be safer.
Her mother was quoted in the Star: "I'm an ER nurse. I see all the violence in the city. I have helped to save countless people. What irony that my daughter would be a victim to this violence and I couldn't save her."
That night a lone gunman in Las Vegas killed 58 people and wounded hundreds of others in a dozen "bursts of gunfire" that happened over 10 minutes, according to the New York Times. The ever-articulate comic Jimmy Kimmel delivered an emotional opening monologue Monday night, Oct. 2, about the Vegas shooting. He became choked up as he related that he was a native of Las Vegas, as were two musicians in his show's band. One of them had played the country music event in Las Vegas the night before that attracted 22,000 concert-goers, as had another musician appearing on his show that night.
Then he mentioned the deaths in Lawrence, although he had that tragedy occurring on Sunday night instead of the wee hours of Sunday morning: "Five people got shot in Lawrence, Kansas, last night. Three of them died. It didn't even make a blip because this is just a regular part of our lives now."
It was much more than a blip for Leah Brown's mother, who was right to perceive Kansas City as dangerous. A New York Times graphic appeared several days after the Vegas shooting that compared death counts in various cities, using 58 deaths as the metric. Kansas City, Missouri, hit that number in 117 days; Chicago in just 28 days.
But numbers don't really tell a story. In a way, the numbers make us numb and number, dumb and dumber.
Kansas, of course, is one of the states that allows residents 21 years of age or older to carry concealed firearms with no permit or training. The law was passed in 2013, but universities and colleges were given a several-year reprieve before the law was enacted on the state's campuses July 1. Had I known that the University of Kansas would allow students to carry weapons, I would have encouraged our son to attend college elsewhere.
Filmmaker Kevin Willmott, whose credits include "Chi-Raq" and "C.S.A.: The Confederate States of America," and who teaches film at KU, recently came to Topeka's Washburn University for a showing of his documentary about John McClendon, a Kansas native of mixed race (black father, Delaware mother) who invented "fast break" basketball.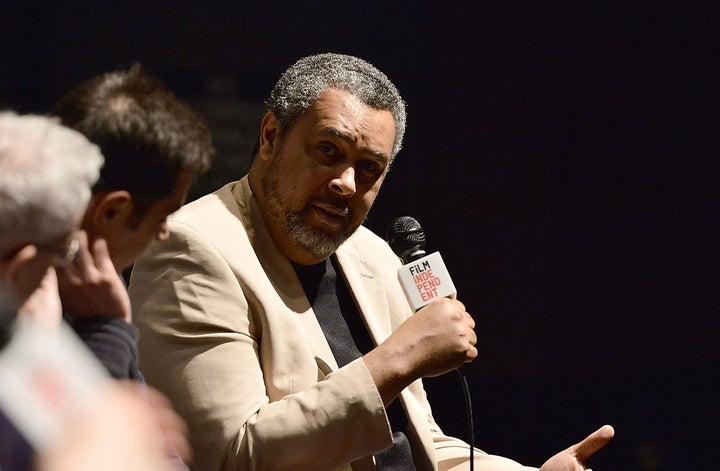 Willmott has been an outspoken opponent of allowing guns on campus. In fact, according to an article in last year's Kansas City Star, 70 percent of college faculty members across the state of Kansas oppose concealed guns inside campus buildings. He decided to protest what he perceives as a wrong-headed state statute by teaching his KU classes while wearing a bulletproof vest. After the showing of his excellent documentary, he was asked about the vest during the Q and A period. He explained that he is not allowed to ask his students if they are carrying guns in their book bags. Willmott said he thinks the proponents of concealed carry want folks to forget about guns that are not visible, so carrying weapons will become part of the "new normal." His wearing of the vest is a constant reminder of the law, and the guns that could be in anyone's possession.
Willmott's protest has occasioned media attention. He said he was being filmed by a French crew when one of them pointed to a sign outside the classroom door saying no food or drink was allowed in the room. The crew member pointed out the irony that guns are privileged over food and drink. Willmott said it took an outsider to notice that absurdity.
Willmott's instinct to remind us of what the law currently allows helps us out of our numbness. We too quickly forget to act upon our outrage and horror at mass shootings, from Columbine to Sandy Hook to the Pulse nightclub to Las Vegas.
Guns are everywhere, gun violence is everywhere. Each of us is only a phone call away from hearing a child is safe or a loved one is dead.
Related
Popular in the Community