Stephen Colbert on Monday roasted the GOP's leading 2024 presidential contenders with jokes intended for the future. (Watch the video below.)
"The Late Show" host explained that his writers were about to strike (which they did with other Writers Guild of America members on Tuesday). So, they "put together jokes about news stories that we're pretty sure could happen in the next couple of weeks." The CBS talk show is going off the air amid the Hollywood labor dispute.
"Disney has prevailed in its First Amendment lawsuit against Ron DeSantis," Colbert announced. "As part of the settlement, DeSantis will perform three months of community service poop-scooping after Sulley from 'Monsters Inc.'"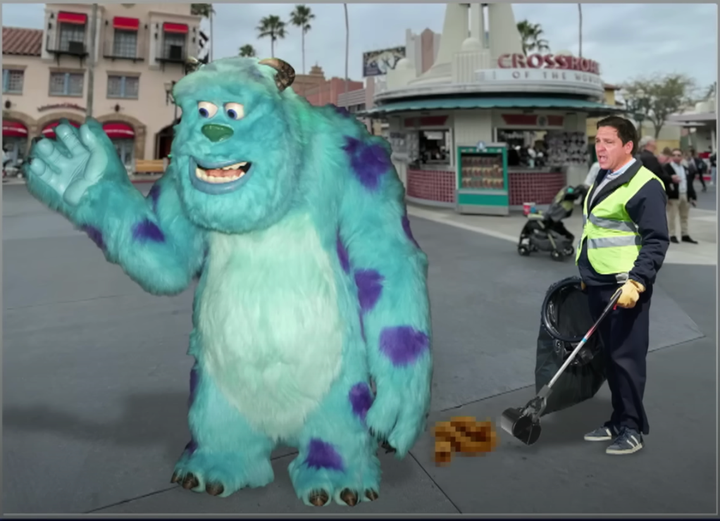 Disney last week sued DeSantis, accusing him of retaliation and stifling free speech after the Florida governor seized power over Disney's self-governing district. DeSantis has been trying to crack down on Disney after the company's CEO criticized the state's "Don't Say Gay" law. Now the legal fight has intensified.
Colbert went further out on a limb in predicting new trouble for Donald Trump ― an indictment for using child labor at Mar-a-Lago. "But in his defense," Colbert said, "it is nearly impossible to find anyone willing to play with Eric."
Popular in the Community